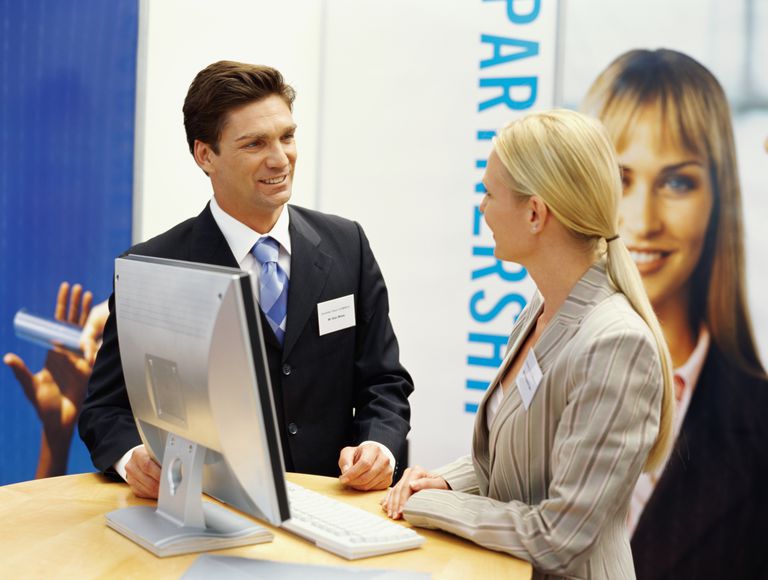 Investing in trade show marketing is a big decision. It can be costly, time consuming, and can make or break your company's reputation. While increasing sales and web traffic are certainly going to be at the top of your trade show accomplishments wish list, one thing that may be overlooked is ensuring a positive memory of your brand. Some tradeshow visitors may not be focused on placing on-the-spot orders, so leaving a positive feeling about your brand can be the first step in achieving those sales at a later date.
There are a few ways to ensure that your visitors leave your booth with a positive feeling, and the desire for more contact in the future.
Training:
It's absolutely vital to ensure that your booth staff is aware of, and working toward, your company's goals for the trade show. Being able to smoothly capture leads, and having knowledge of the product or service are key to making it a positive experience for your visitors.
Interaction:
Do your best to ensure that your trade show presentation is an interactive one. Include product samples, games, touch screen displays, or other similar methods to achieve greater interest from your booth visitors.
Utilize technology:
Technology like virtual reality is now a relatively simple and affordable way to engage potential customers. This is a great way to inform your visitors about your product, train them on their usage, and have them feel like they've had a truly unique and memorable experience at your trade show.
Let them touch it:
If you have a tangible product, make sure that your booth staffers have the items on hand. Let your visitors engage with the products. The same goes for technology offerings. Let your potential leads operate the software within the booth, with workers there to answer any questions they may have. The more involvement they have with your products, the greater chance they will remember the experience.
Utilize their senses:
While not every product smells great, or tastes wonderful, that doesn't mean that you can't create an environment in your booth that appeals to more than just sight and hearing. Adding taste (through food or beverage freebies), a custom fragrance you've designed just for your company, or something they can touch with their hands, is another great way of ensuring memorability for your brand.
Social Share