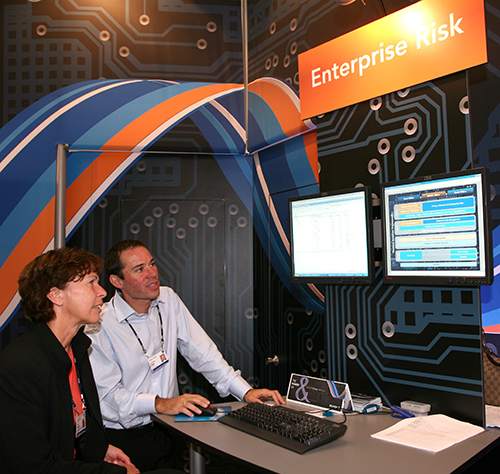 When vendors attend a tradeshow they often feel an obligation to have giveaways. While giveaways were once a great attention-getting hook, we at Watson Productions are finding that attendees are becoming less responsive to these free trinkets. We have even heard of show-goers declining offers of giveaways because they are unneeded and unwanted, especially in recent years.
The change in the effectiveness of these giveaways could be attributed to a change in the workforce. Studies indicate that Millennials, who now constitute the majority of the workforce, are less interested in the products being given away and more interested in the experiences being offered. Millennials also tend to be more environmentally conscious and unwilling to take free gifts they don't intend on keeping. We at Watson Productions know convention centers are filled with booths trying to find an advantage, and you may wonder how you can set your products or service apart.
Fortunately, there are techniques you can use to create an experience at your booth that will stay with potential clients longer than free pens:
Identify Your Demographics:
Your company's message should be a guiding principle of your display, but you must also consider the people who are likely to attend the event. Tweaking your company's brand message to fit your audience is a great way to grab and keep their attention.
Choosing a Theme:
Once your company has identified their target audience for the event you should begin conceptualizing a theme. Your theme should be brand-appropriate, but engaging. If you are trying to appeal to travelers consider using a destination city as a theme that ties your booth together.
It can be difficult to determine how to use a theme without overdoing and distracting from your company or product. We recommend speaking with a trade show display professional at Watson Productions for advice on how to find the right balance.
Game On!:
We know trade shows are serious business but that doesn't mean they can't be fun! Having an interactive game at your booth can bring potential clients your way and keep them there. Ideally, your game would introduce some facets of your company to the general audience. Something like trivia based on your specific company's field or a Family Feud style list of the problems you can solve. While we do advise keeping it relevant to your field, you might be surprised how many people come to putt on a putting green or play a giant game of Jenga.
Take Advantage of Traveling:
At larger national conventions it can be hard to pinpoint exactly who would be attending, but you can feel confident in knowing they traveled to get there. Take advantage of that fact and give them something they may have forgotten, like toothbrushes. Don't forget to add your logo!
There is a lot of competition for attention at trade shows. The reliable fallbacks like souvenirs, wearables, gifts, or SWAG aren't receiving the attention they used to. To separate yourself from the crowd you must innovate and adapt to your audience. If you are unsure where to start or need help making your ideas into a reality give us a call here at Watson Productions (516)334-9766 ext. 310 to see what we can do to help!
Social Share